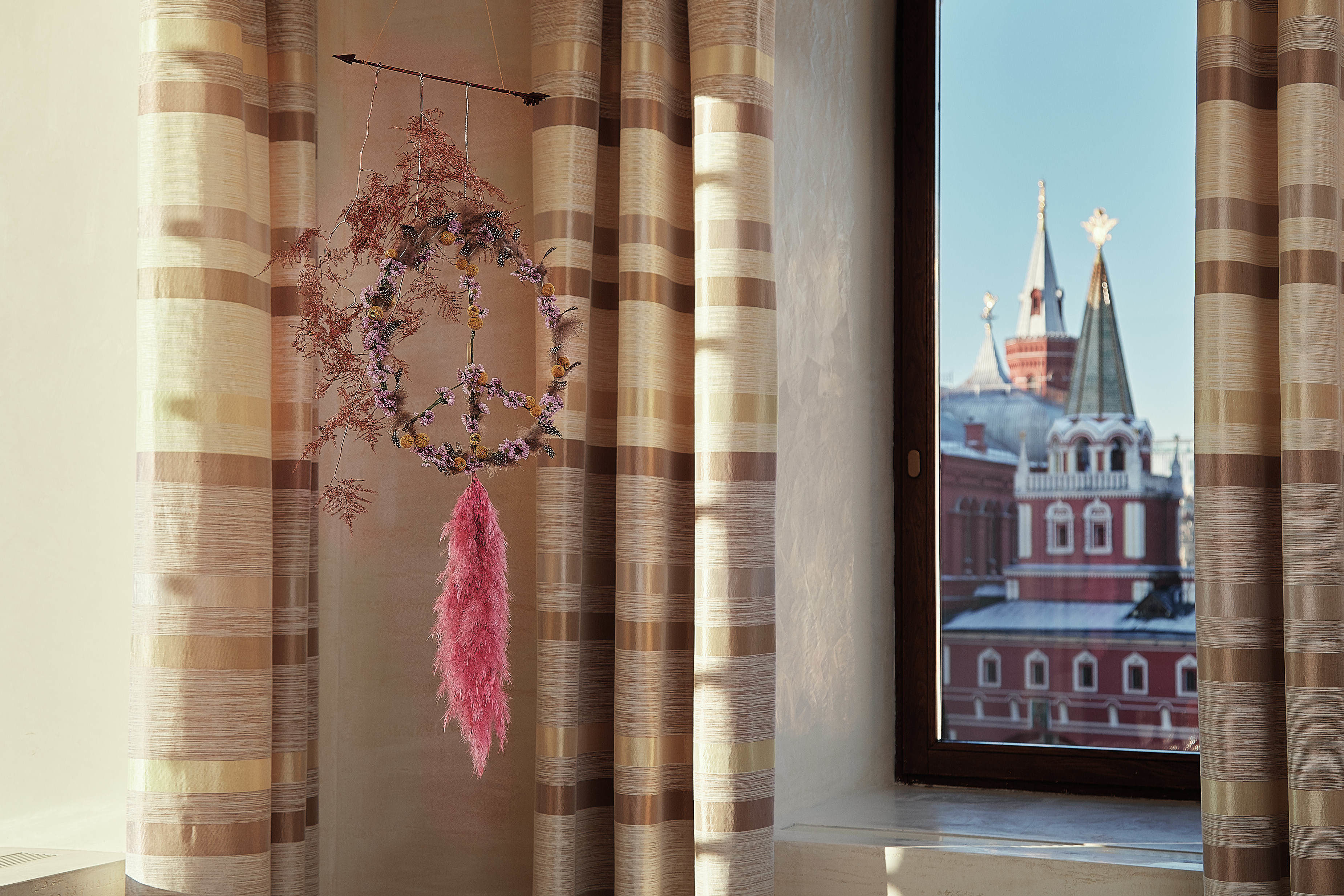 The idea behind World Fairy Tales children's show was inspired by our New Year boutique design: trees from different parts of the world were decorated in a Christmas tradition. The idea of travel has special significance for Louis Vuitton, as it all started with making suitcases. Three different trees, a South American cactus, a bonsai tree and a palm, unveiled the magical worlds of Japanese legends, American Indian myths and Arabian fairy tales to our little guests.
The boutique was divided into three separate spaces, each bearing symbols of the three cultural traditions. At the American Indian space, our guests enjoyed playing the drums, making bracelets with beads and leather cords, and getting Indian names like Airy Cloud, Sunny Flower, or Yellow Rabbit. They also made friends with real rabbits hopping nearby in a miniature tepee! At the Japanese space, they learned to cook sushi, hang up paper lamps and origami on bonsai tree, and play with a friendly shiba inus. And at the Arabian part, our little guests were greeted by a magician performing lots of exciting tricks, played with a large pet parrot and learned to do Mehndi art.
Last, but not least – the much awaited theater show, a beautiful mix of Native American music, mysterious face masks and a romantic tale of an Indian warrior and a princess. Every guest got a hefty book of world fairy tales to remember this special evening. Let the fairy tale continue!