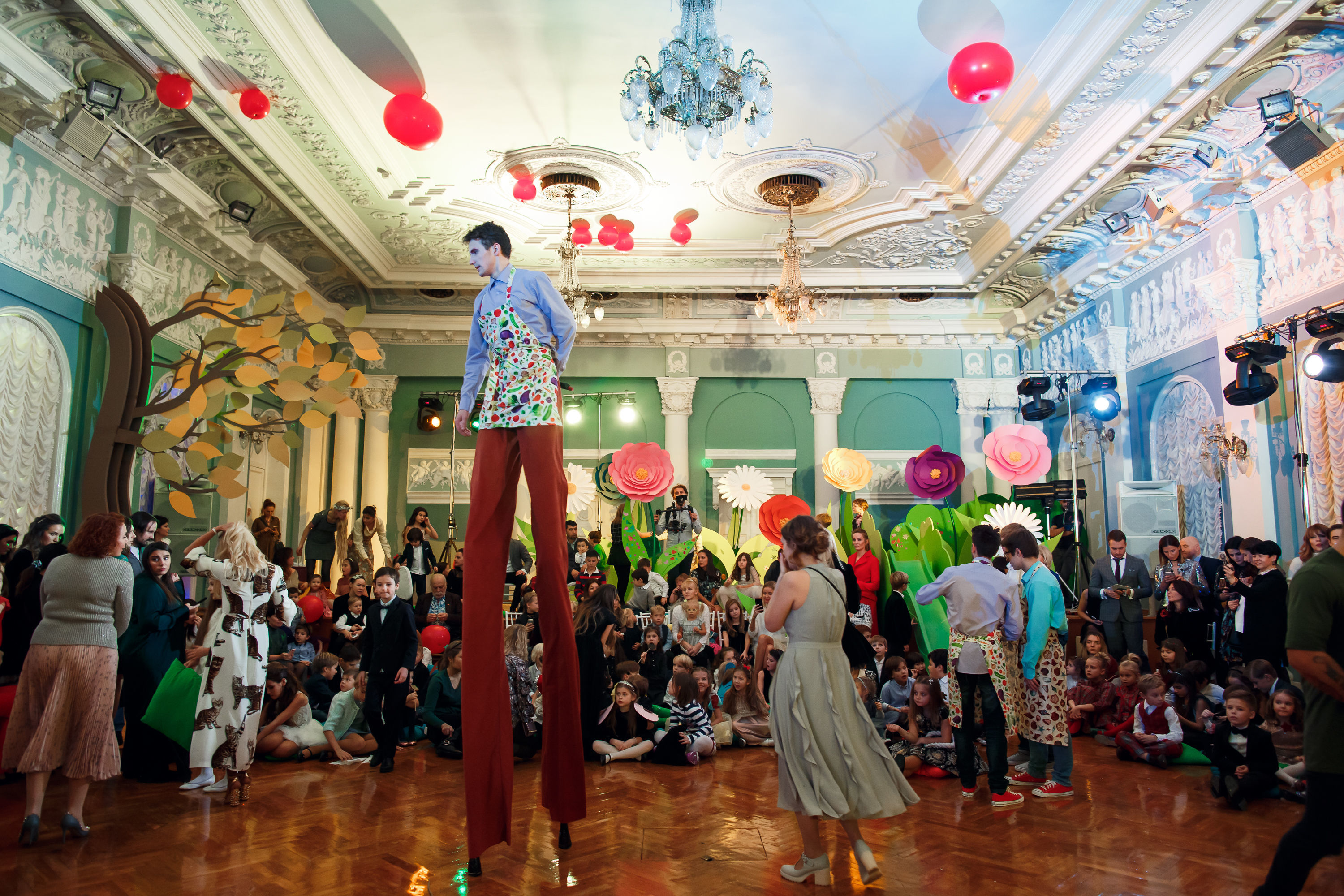 To create a truly unforgettable Tatler New Year party experience, we turned for inspiration to the exuberant work of Tim Walker and his gallery of peculiar images, as well as the laws of nature: as you may know, there are twelve monthly issues of Tatler.
For all the party guests, both children and adults, we created four theme zones, with various fun activities in each. In the spring zone, the guests had good fun jumping on a trampoline after the winter's hibernation, tried on butterfly wings and hid among giant flowers and grass where an animator would try and catch them with a large net. The Summer zone was all about sea fun, with guests riding a merry-go-round in the shape of a giant beach umbrella, learning to make sea knots and paper boats.
The Fall was all about harvesting. Little children, assisted by a stilt-walker, would pick ripe apples from the tallest branches and later play with a cabbage ball and a watermelon ball. Finally, with the coming of Winter, an incredible circus performance was awaiting the guests, followed by a blizzard of confetti and the long-awaited arrival of Santa!