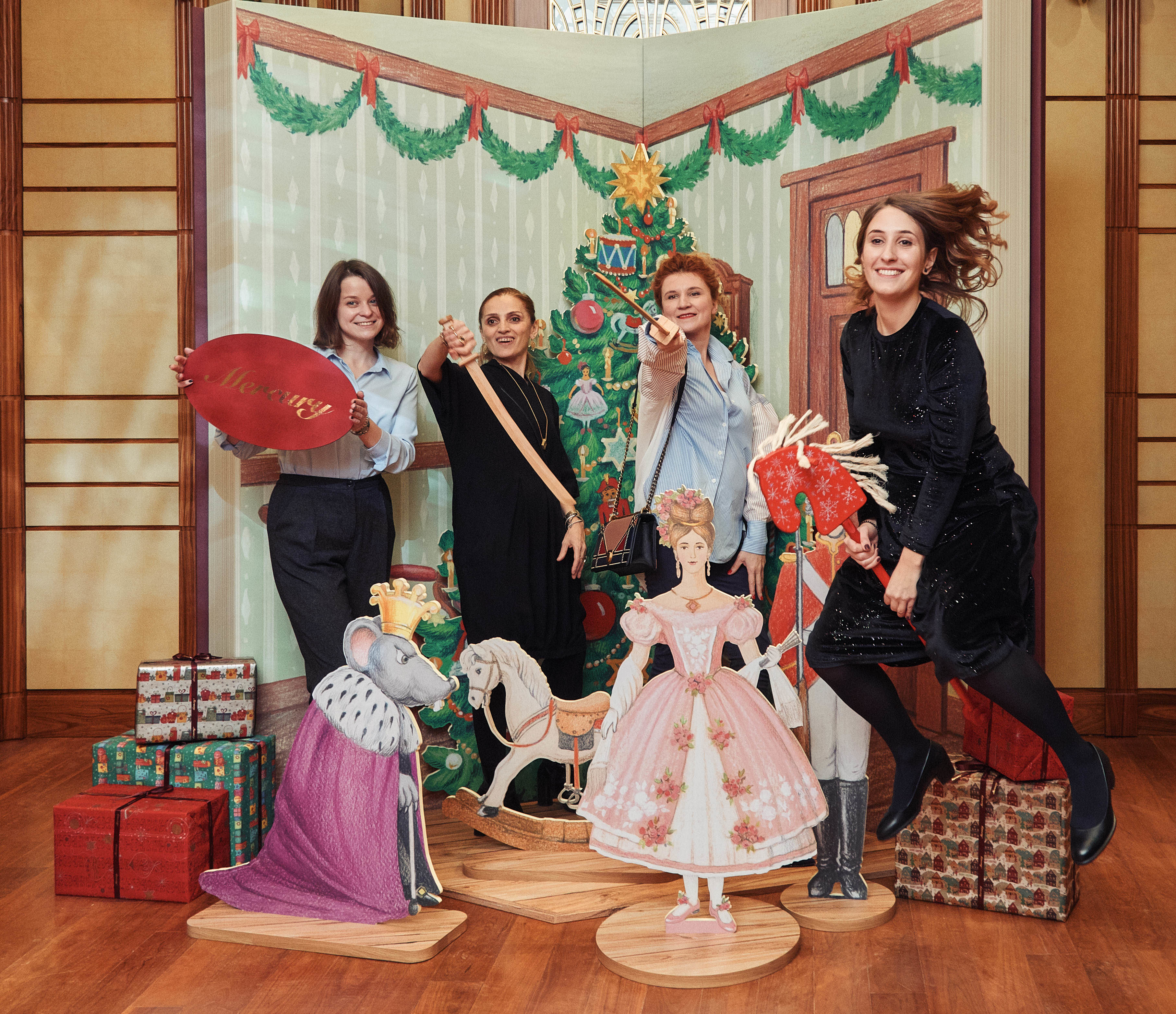 Around New Year holidays, Moscow Mercury boutique turns into a wonderland. This year's theme was the Christmas Nutcracker, and we were happy to take it a step further: in the midst of gigantic Christmas tree ornaments and string lights, our guests were joined by Nutcracker characters!
Led by toy soldiers – dressed-up mimes – kids learned to march and fought off the Mouse Queen, played the drums, perfected their boxing punches on a Christmas cracker punchbag and threw nuts into the Nutcracker's mouth. Presents were awaiting everyone at the end of the party, but kids also made gifts of their own: they joined an ornament-making workshop where they made Christmas ornaments from guilted walnuts and ribbons, as well as sweet gifts from different candies they picked and mixed to make their own selection and wrapped them in pretty boxes with beads and ribbons. A special treat was in store for everyone, giant gingerbread waiting to be glazed.
Girls were in for a surprise, a lovely doll house with tiaras, tutus and face gloss awaiting. The hostesses, real dolls that magically came alive, would greet their guests enthusiastically and share secrets of doll choreography, teaching kids to dance the minuet.
A giant opened book with all its characters served as the background for family photos, a memento of this magical evening, and Santa Claus was waiting with presents at the end of the event - but not until its final surprise , a huge Mercury gift box serving as the stage for the play based on Theodore Gofman's The Nutcracker and the Mouse King.