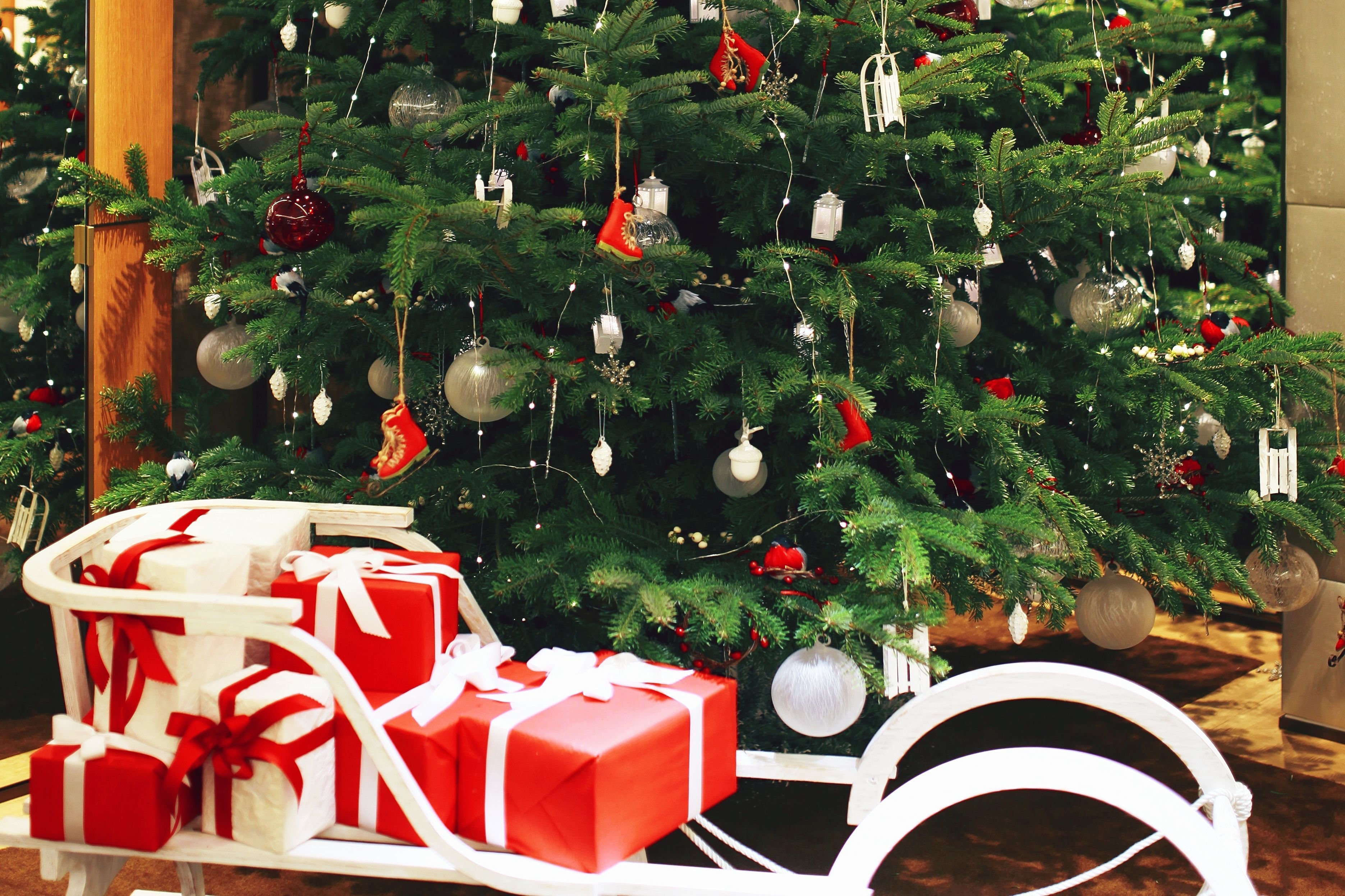 Eleven years ago, we were honored to have Cartier as our first client, so we were proud and excited to have received our first Bell'Arte décor order from Cartier. The task was to decorate New Year holiday trees in Cartier boutiques, one on Petrovka street and the other in GUM shopping arcade, each in its own style.
The holiday tree in Petrovka boutique was dressed in Winter style. The ornaments we chose would remind you of the things you see in winter parks – there were bullfinches, berries, icicles, snowflakes, old-fashioned lanterns and skates, coloring up the tree in scarlet, snow-white and crystal-clear. Each branch was lavishly decorated with lights that sparkled like snow. Under the tree were sleds loaded with presents.
As for the holiday tree in GUM boutique, we came up with a vintage outfit and decorated it with dolls, horses, sleighs, glass balls, papier-mâché ornaments and colored cotton wool – just as they did in the old days. All this bounty was complemented by glowing lanterns and gilded pinecones.