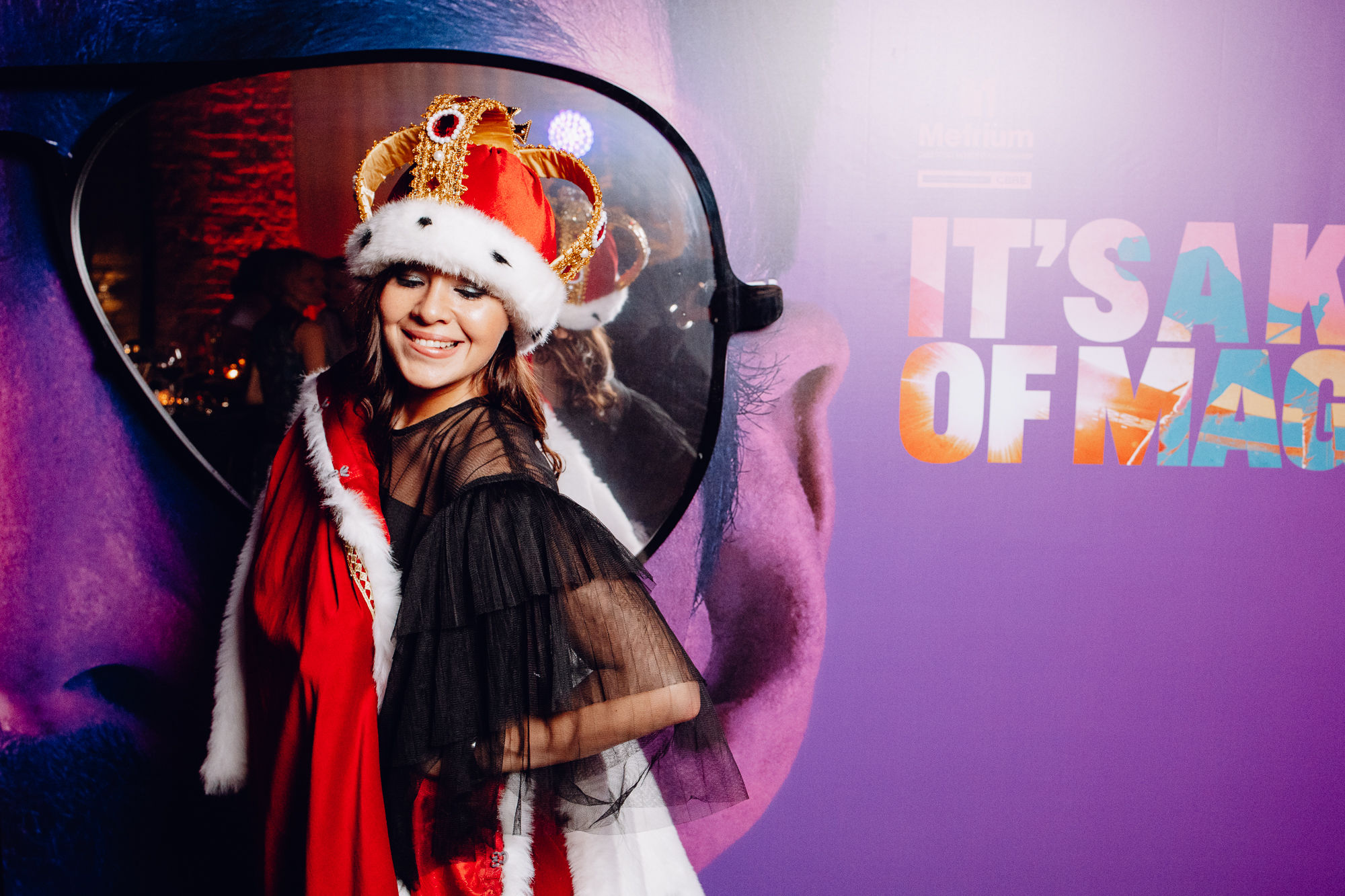 The idea behind this year's New Year party designed for the Metrium Group was a no-brainer. It had to be cinema! This has actually become a tradition, as the company's executives are all film fans and derive inspiration from cinema. Last year's party was inspired by Woody Allen's films, and this time we had all been excited about what was yet to come. The answer came quickly. Bohemian Rhapsody had just premiered with flying colors, thus giving the perfect slogan to the party - It's a kind of magic!
To make it extra fun for the guests, we used some of Freddie Mercury's most stylish outfits and accessories for a photo shoot. Our guests were encouraged to try on his super famous mirror glasses, his crown and mantle, a huge British flag and even the pop idol's moustache mask. They could then take pictures in the company of Queen band members against a crowd of thousands cheering fans at Wembley Arena, or capture their reflection in Freddy's mirror glasses. In any case, these were some exclusive pictures!
The atmosphere came close to that of Queen's legendary concerts: showers of confetti, laser beams and colorful clouds of smoke on the dance floor. The party rocked!