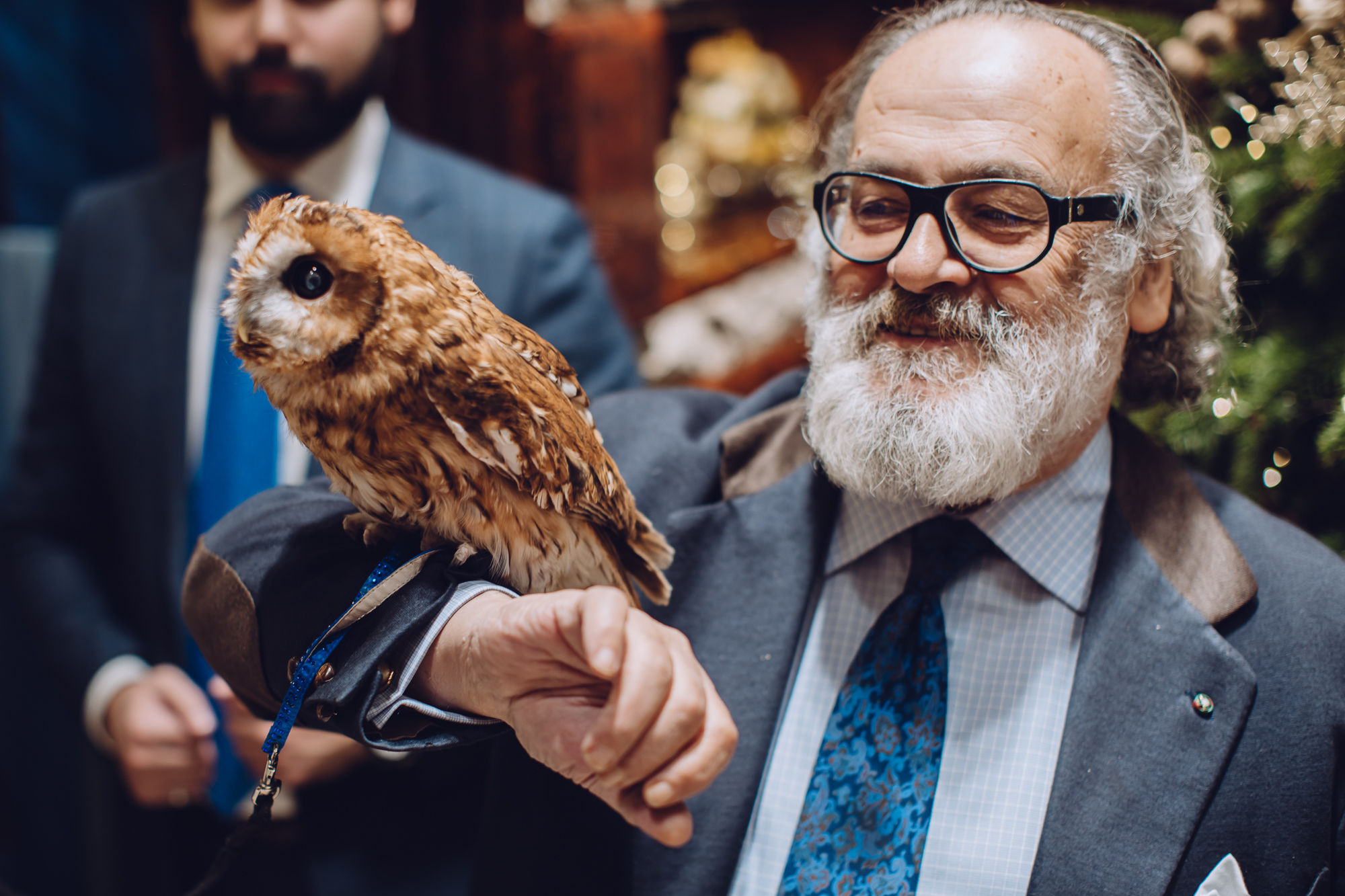 "- and miracles there were!" Such was the password received by our guests at the New Year party at Stefano Ricci boutique. And miracles there were! A world of surprises from the good old days was awaiting the attendees at the Enchanting Arcade. Games like thread-the-needle, hide and clap, jack-straws, cat's cradle, and tiddlywinks were all prepared to test the kids' agility and wit. An army of tin soldiers was ready to follow their general to the ends of the earth, by land or by sea, sailing age-old ships. The fest with a Russian flavor fit well into the Italian boutique, and Stefano Ricci, who had especially come to Moscow to attend the event, shared in the fun of the old-time entertainment.
The kids enjoyed toy battles as well as real ones, like a fencing workshop. Those less inclined to engage in duels and tournaments took part in customised Atelier activities like learning to knot a tie, trying on lace collars, making perfumes, and taking a journey into the history of suits by Stefano Ricci. This was followed by hairdressing sessions at the Arcade's Tonsorium and a chance to capture festive looks in an old technique of paper cut silhouettes.
The evening ended with a puppet show based on Snuffbox Town fairy tale, and meeting Father Frost with the much-expected presents.