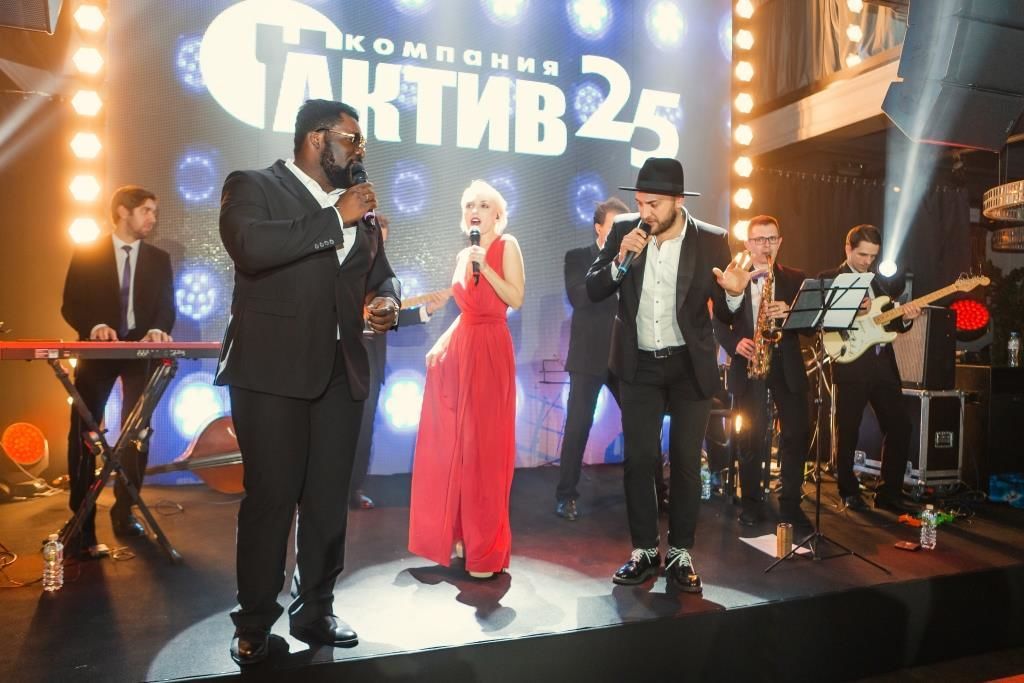 When Aktiv IT company approached us about its 25th anniversary celebrations, the task was very clear: it had to be conservative and stylish. It may seem like an easy job, but in effect it required a highly creative approach and professionalism all the way.
To begin with, we found the right location, namely Modus restaurant located in a three-storey mansion on Plyushikha street. It was a perfect choice in terms of the ambience as well as the menu and the wine list.
The party started with a welcome cocktail – champagne to the sounds of piano music among elegant white floral arrangements with just a splash of dark blue, which is Activ's company color.
This was followed by the highlight of the evening – the IT award ceremony. We made sure the stage and hall design was impressive yet matching the general understated style of the event, and judging by the feedback from our clients, we coped well with the task. Once the official part was over, it was time for a first-rate dinner accompanied by elegant music.