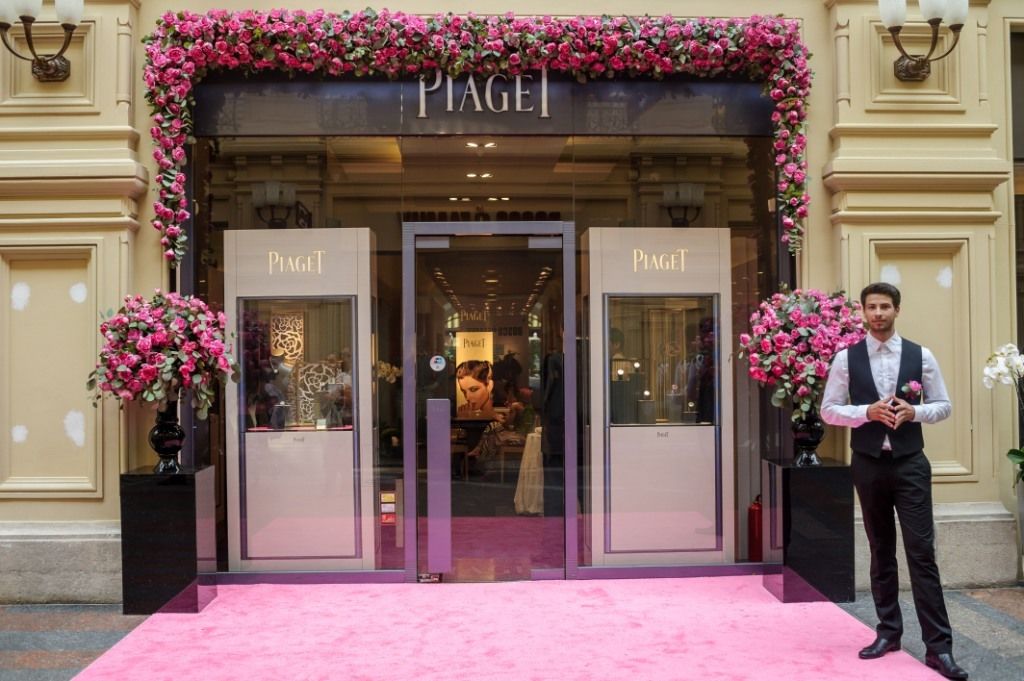 In tribute to the beautiful rose that is named in honor of Yves Piaget, the House of Piaget celebrates the Piaget Rose Day. Roses have always had special meaning to Yves and the House of Piaget, eventually becoming the symbol of the brand. "Roses bring me back to my childhood days" Yves Piaget would often say. Piaget Rose Day was first celebrated in France on June 5, 2013, and in 2014 many cities around the world followed suit. In Moscow, it was first celebrated on June 5th at Piaget boutique in GUM shopping arcade.
The guests were literally immersed in the enchanting world of the Rose. An openwork pavilion was set over a fountain, with huge silk-made roses blossoming over the heads of the attendees. The boutique itself was decorated with live roses. The guests were offered pink champagne and rose cakes.
As part of the celebrations, the House of Piaget presented the stunning Piaget Rose Collection, with its key design motive being the Piaget rose made of gold, diamonds and other precious stones.