Toy Guests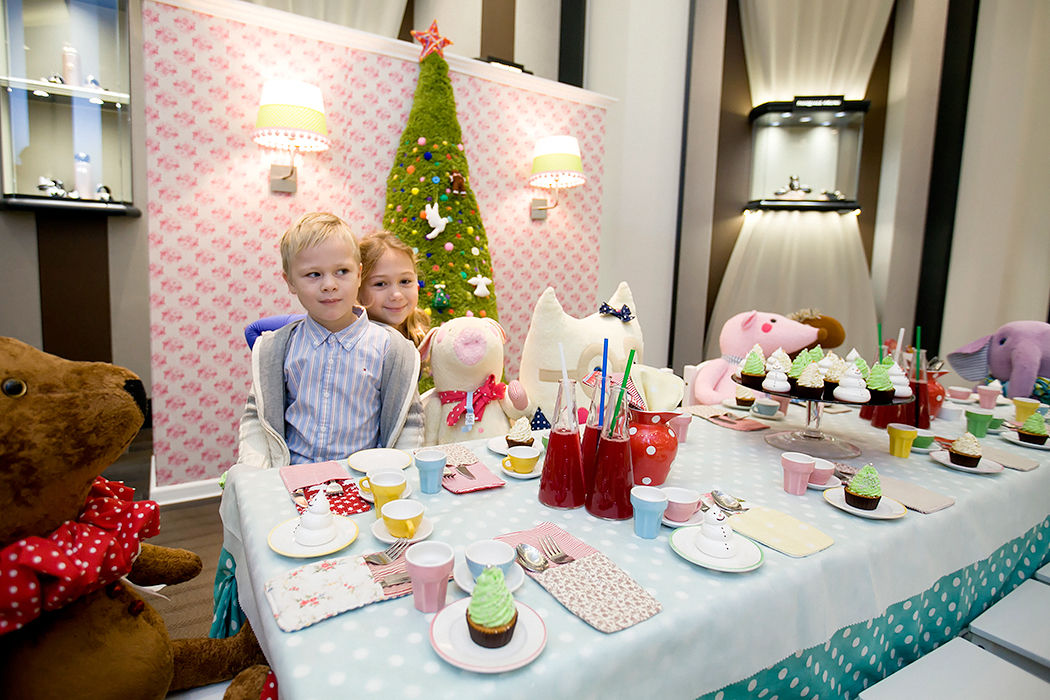 Being "at a toy party", children appear in a magic puppet world where all things fit them just perfectly. Boys and girls paint the rainbow using paint brushes and stick shiny stars on the toy sky. On the lawn made of wool graze adorable puppet size real horses and "grow" trees made of pompons. Child car, parked nearby, can take kids on a ride, and the fish, swimming in a mirror pond, can be caught by fishing rods with magnets. Children will decorate Christmas tree in a spacious dining room of the dollhouse, and then the festive meal will be waiting for them. Various toy size dainties will be served on toy dishes. The portraits of the house inhabitants – the bear, the elephant, the mouse and the pig – are hung around the walls.
After refreshments, a show will be played on a cardboard TV screen in the living room in which the little guests will have the opportunity to meet with the pig, bear, elephant and mouse a little bit closer.
But what kind of New Year can be celebrated without Father Frost? He will certainly come and congratulate the children and give them presents, and finally will conjure some merry magic – a colorful confetti of snow that will fall from a wonderful cloud on all of guests, young and adult.
Project presentation request