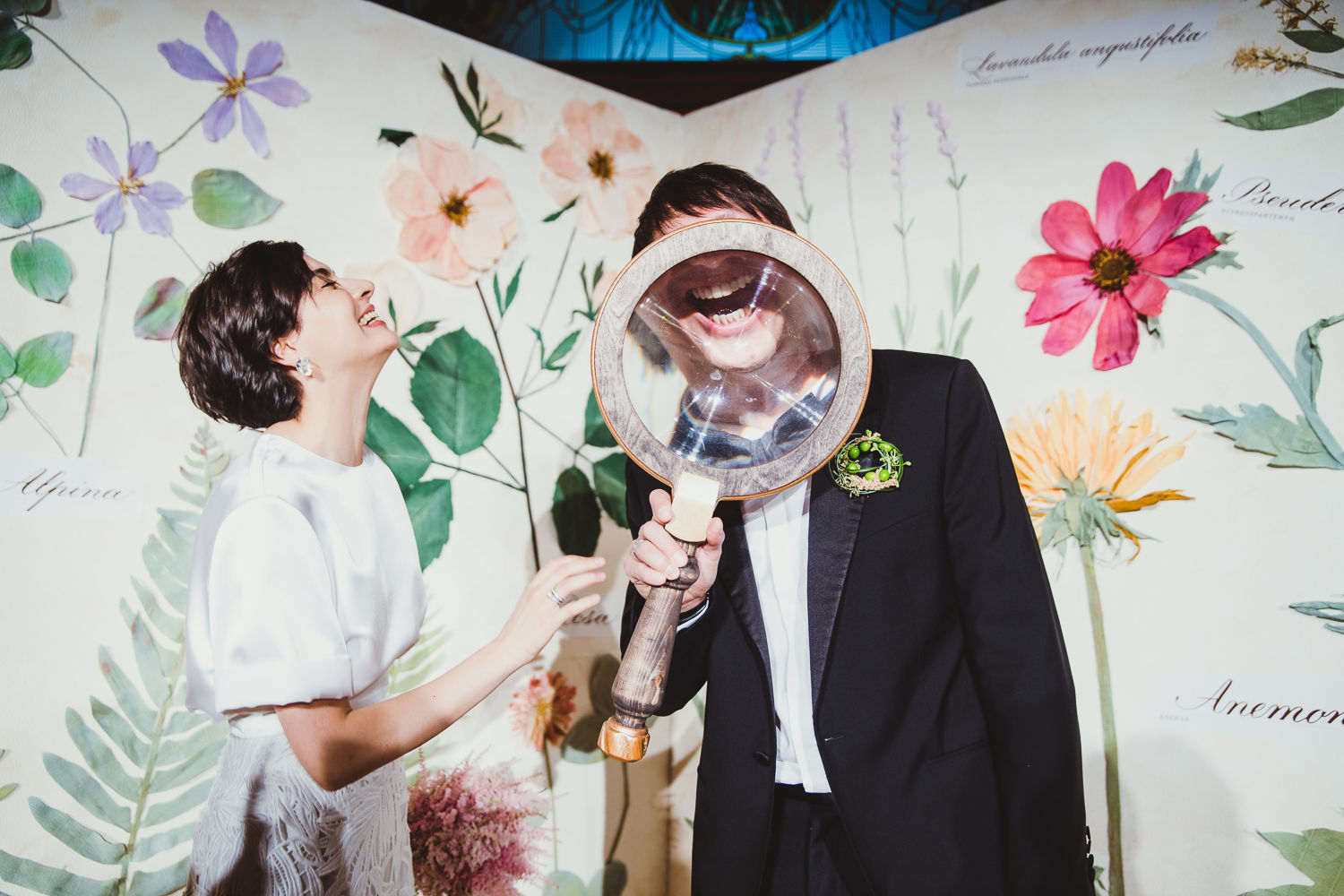 On the day of Natalia and Sergei's wedding, the Metropol restaurant was transformed into a beautiful greenhouse. One hundred greenhouse plants filled the space under the glass ceiling - palms, lemon and orange trees in tubs, orchids and bushes with intricate leaves.
As the guests gathered they received a welcome cocktail in the Mirror Hall and then in the Pomegranate Hall of Metropol, guests could adorn themselves with boutonniere and bracelets made of real flowers and be photographed against a decorated backdrop in resembling the pages of a gigantic herbarium album.
At the gala dinner hall each dinner table had its own exotic decoration and each of the one hundred and twenty guests could unmistakebly find their own pomegranate, orange, laurel or jasmine table. All the celebrations took place in the different, alternating seasons of the year. The bluish cold of winter during the entry of the evenings hosts was changed to blooming spring for the bride and groom's dance...
And then there were the falling leaves, the flower dance, the harvest, fog, thunder and lighting, during which the guests celebrated and congratulated Natalia and Sergei. The greenhouse became an allegorical symbol of marriage – with day to day love and care the feelings will "bloom and bear fruit" all year round, despite the laws of nature.