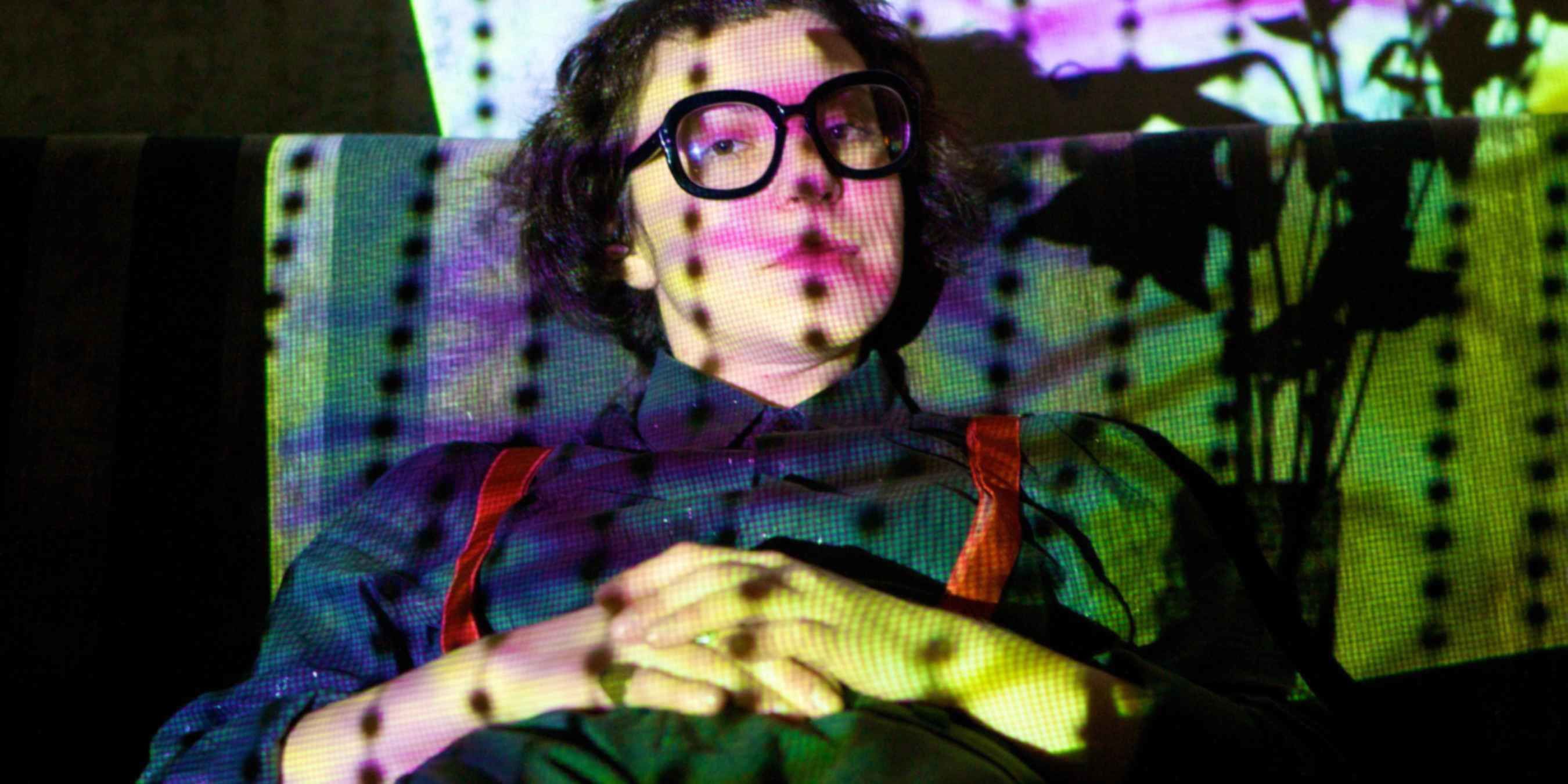 The screening of the film was held at The Cinema Center on Krasnaya Presnya. The space was designed so as to show the sharp contrast between the two worlds, the dystopian planet Saraksh and the beautiful World of Noon, personifying freedom and common sense, where the main character comes from.
The invitations were made as postcards with a colorful image of The Universe. On the inside was a black-and-white copy of the same image. The stairs in the foyer were lit with ultraviolet lights that made white colors glow in the dark, while the black turned hollow. Once the guests got to the top of the stairs they would find themselves in the same monochrome space where everything seemed cold, as if not real. The space was decorated with black columns and sofas with white ornaments, vases with snow-white cotton flowers set on just a few tables and fish tanks with white fish set on a black bar counter. The waiters handed out black boxes; once opened they would let out cold steam and reveal canapes inside. It was snowing in the center of the foyer, and the snow had a cold white glow. The guests would watch a magical world moving continuously behind a long glass wall. At one point the glass doors swung open, and the guests entered the room where on the walls were projected images of an underwater world with exotic fish and plants, a rainforest with exotic birds, dawns and sunsets, creating the effect of an open space filled only with the sounds of wildlife. There were comfy lounge chairs and candles set on low tables around them.
After refreshments, the guests were directed to the viewing room, and after the film viewing, each guest was presented with a small flower pot made of concrete with a steel hatch and a living plant piercing out – a symbol of life and hope.